The Nullica smoky mouse




Status:
Critically endangered
The smoky mouse, or Koonoom, is a unique and Critically Endangered native mouse that is only known from two key locations in NSW – Kosciuszko National Park and the Nullica area of the NSW Far South Coast.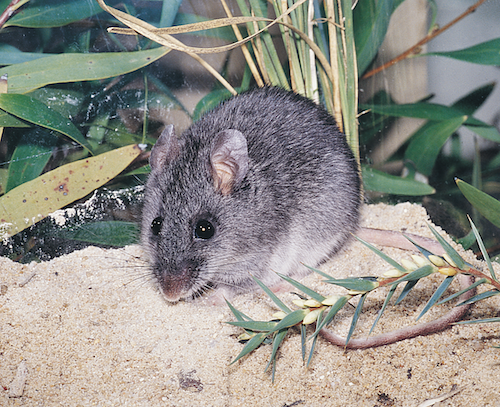 Whilst the Nullica population was fortunate to have narrowly escaped the devastating Border Fire, this well-studied population is dangerously small and captive-breeding efforts need to continue and increase to provide sufficient numbers to allow successful re-introduction in the next few years.
To achieve this, Saving our Species, along with its partners, propose a well-developed release and tracking project over a number of years to measure the impact and address threats that will have a meaningful and long term effect on the success of this recovery project.
Project Goal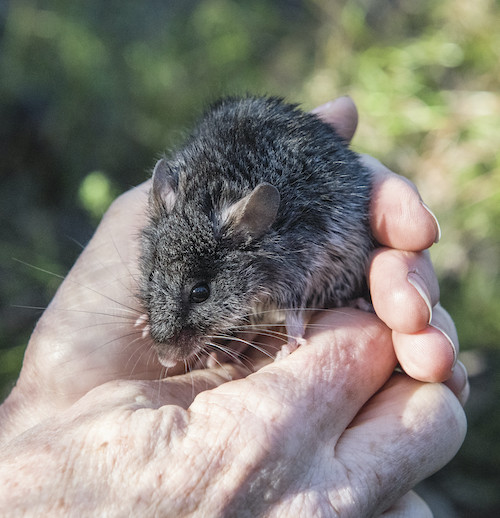 Given the current precarious situation for the Smoky Mouse in NSW as a result of the 2020 bushfires and the ongoing small population size at Nullica, this project aims to improve the conservation status of the Nullica population and, therefore, the species in general. This project will also help inform potential future re-introductions to the fire-affected Kosciuszko population, if required.
Current partners
NSW Government - Saving our Species program, National Parks and Wildlife Service, and the Threatened Species Institute.
Required funding
$100,000 per year over a five-year period to support the release, tracking and ongoing captive breeding program for the Nullica Smoky Mouse population.